I finished 'Marley and Me' by John Grogan. I absolutely LOVED it. The story of a young family and their lovable, crazy, loyal but kinda dumb dog is more than heartwarming. It's hysterical. They aren't kidding when the tag line calls Marley the world's worst dog.
What made it even more hysterical for me, was that I see Marley all around me. Especially Angel's dog Bear. Our dogs aren't nearly Marley's size (only about 50-60 pounds) but the traits are still there. It's amazing how 'human' dogs can really be.
I especially loved the storys about Marley and his fear of thunderstorms. That's actually kind of a common thing for dogs, but Marley and Bear have taken their insanity to new heights. Tearing through drywall, chewing up sheet metal and burrowing behind washing machines. Luckily, my dog Jack, is just nervous - not psychotic.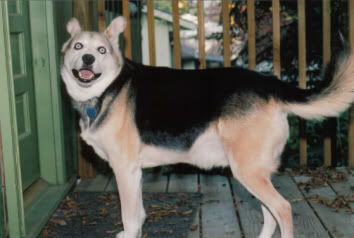 Jack on our backporch

I spent the few days I was reading this book, reliving memories of my own family pets. Especially at the end where Marley is old and dying. I had to put my own baby, Raquel, to sleep a year ago last month. It was one of the hardest thing I've had to do.

Raquel, Rocky for short, had bone cancer. It was bad. She'd already lived months longer than the doctors thought she could and she was old, 13 years. She was to the point where she could barely walk and the pain pills weren't helping. You reach a place as their 'mom', that you realize you can't prolong their life for your own needs. Rocky was suffering terribly. Dad and I took her to the Vet and they lifted her onto the cold metal table. I stood in front of her and took her head in my hands.


Rocky was a beautiful Shepherd/Husky mix that I had raised from birth. Her fur was black with cream and tan Husky markings. A black stripe ran from her forhead down her nose. Where the black fur stripe ended, her nose was striped pink. I called it her racing stripe, she had the fastest tounge of any dog I've ever seen. She could lick you before you had time to blink - and her tounge was long. Gross as it is to say, I've had my tonsils licked many a time. She had a peanut butter addiction and if we left the jar anywhere she could reach it, she'd cabbage onto it. We'd come home to find the peanut butter jar sitting upright in the floor. The lid, riddled with teeth marks, unscrewed and laying neatly beside it, and a canyon licked through the middle of the peanut butter.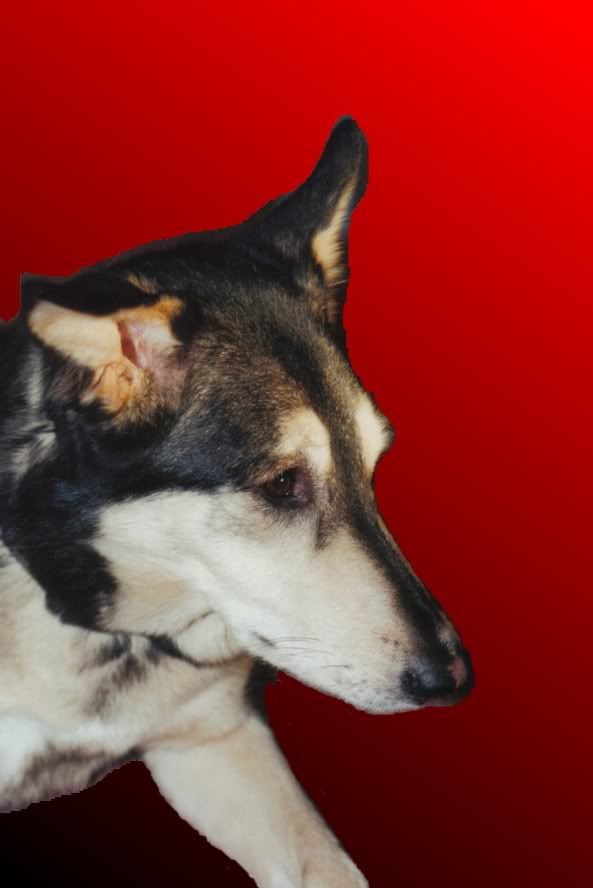 Raquel all grown up

Holding her head, I kiss her striped nose for the last time. I tell her good-bye. That I love her and she's been a really good dog. That I'll miss her and it's okay, she doesn't have to be scared. I'm crying, and so is Dad. He's got his arm around her side. I keep my eyes on hers and keep whispering, "It's okay, shh, it's okay." The doctor injects the blue fluid in her paw. She's gone in seconds. I cried for days.

Reading about Marley's illness and death brought all those feelings back for me and I cried all over again. But it was a good cry, too, because it was like a shared sadness with someone who understood. Maybe you have to be a dog lover to understand, but when you give your heart to a dog they give you so much more in return. And it doesn't matter how naughty they are sometimes, they're worth it.

I highly recommend this. Everyone needs to cackle and sob withing the pages of a book. Especially the reader.

A.